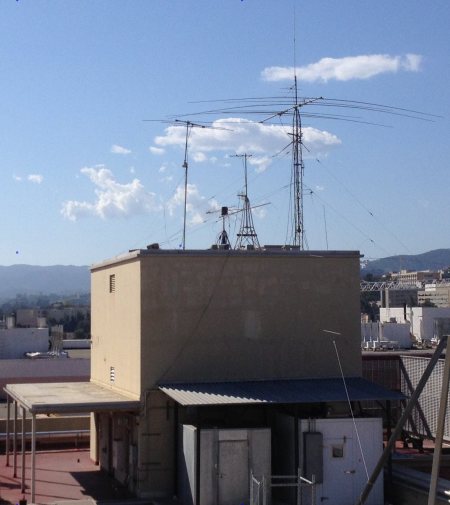 Weekly Meeting:
Wednesdays at 5PM
(448.540MHz, – offset, PL82.5). Often someone is in the shack during this time, but check beforehand!
Licensing Class:
If you are interested in a technician licensing class, please indicate when the best time would be for you.
Directions:
The Bruin Amateur Radio Club is located in BH 8761, which is the southwest corner of Boelter Hall's roof. Take the elevator closest to the Eng IV bridge up to the 8th floor. (Note: the elevator next to the SEAS Cafe, often used to get to the 8th floor penthouse, is the wrong one!)
Once on the roof, the entrance to the shack is immediately to your right.
For more information:
Contact us at w6yra @ ucla . edu
Bruin Amateur Radio Club at UCLA
Engineering IV, 66-147L
University of California,
Los Angeles, CA 90095